"Girdling roots" are roots that grow around other roots or the trunk of the tree, eventually restricting their growth and choking off any nutrients from getting to the rest of the tree. The girdling can be on one side of the trunk, or in more severe cases, will encircle the entire trunk, causing the death of the tree.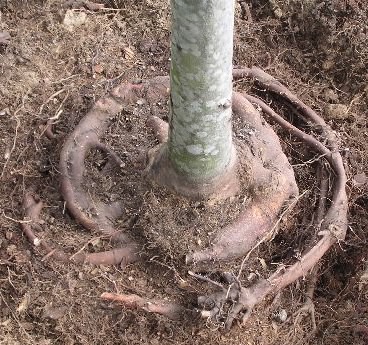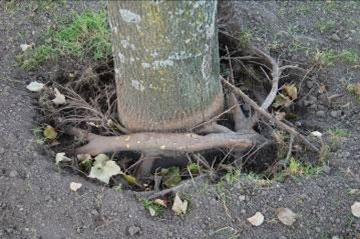 In some cases, girdling roots can be seen above ground and can be handled easily if caught early on.
Other situations require a root excavation - an air tool is used to blow soil away from the base of the tree so the root collar system can be examined.  If feasible, cuts are made to relieve the constricting roots and soil is returned to the base of the tree. Only roots that do not affect tree stability and structure will be removed. If the girdling is too extensive and severe, removal of the tree may be the only option.